TEF SUCCESS STORY: From Ghana to the World – Abraham's Farmart is the Solution to Farmers' Post Harvest Loss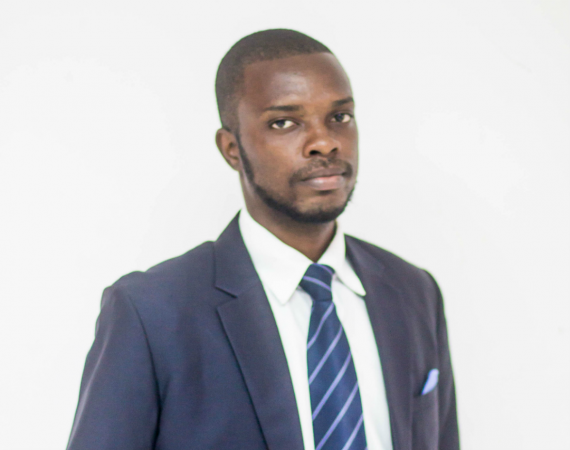 As an undergraduate student of Agricultural Science at KNUST, Abraham Omani Quaye became passionate about farming and wanted to start my own farm after school. During a search for land to start his farm, he met couple of farmers who had difficult farming experiences and they shared complaints about low yield and waste of produce which made them sell off cheaply to the middlemen to avoid getting nothing out of their hard work. A further research by Abraham showed farmers in Ghana suffered over 30% post-harvest losses. This story is not different from the challenges majority of the smallholder farmers experience across Africa and this made him take a decision to not just be another farmer who will add to the numbers of post-harvest losses but one who will create a solution and this has led to him starting up Farmart, an an online farmer's market to help smallholder farmers have access to ready market, reduce post harvest losses and increase their return on investments.
Farmart Ghana links farmers to households and businesses in a whole new smart by sourcing the produce anytime an order is placed on the website and conveniently delivering to the doorsteps of customers. Currently, Famart is known to have the widest range of produce at the highest quality, sold at the best prices, with ease of access and best doorstep deliveries.
The uniquely deep desire to improve the lives of smallholder farmers across Africa while making fresh farm produce available and affordable to all thereby contributing to ending hunger and poverty is at the heart of the Farmart's business model Abraham says "We believe Agriculture is the tool we can use to end hunger and poverty in our generation. We are currently impacting the lives of over 1000 farmers and we seek to help over 100,000 farmers across Africa in 5 years to have access to ready market, reduce post harvest losses and increase return on their investments."
This business model has made farmers see him as the 'saviour' for most farmers  as they take away the hassle of sales and strategic marketing efforts. "In our early days, we visited an Okro farmer whose okro was ready but had no sellers in mind and some of his produce were going waste on the farm. By then we were looking to fulfil a large okro order from one of our restaurant clients. We helped him sell his produce and he still supply us with other vegetables. There are many other stories we get to hear that inspire us to even work harder to keep impacting the lives of our farmers."
These testimonies from varying farmers and the growth of his business as also brought him recognition as he recently made the Forbes list of under 30 innovative individuals from Africa. Getting here, Abraham says has not been without challenges "When we started the business, we didn't have bikes to make deliveries which made us lose some few deliveries and we quickly partnered logistics firms who now support us when there's a spike in orders but through the Tony Elumelu Foundation programme in 2017, we were able to acquire bikes for our deliveries. We also faced lots of challenges with lack of some produce and we decided to start Farmart farms which now cultivate few highly demanded produce. All of this would not have been possible if I did not a friend did not share the link on Facebook and encouraged me to apply. The opportunity to come on the programme totally changed my life."
All aspects of the TEF programme he says has been on immense benefit to him "The TEF programme was a mini MBA for me due to the amazing content of the 12 week enterprise toolkit. I still refer to some of the materials anytime. It taught us how to run a world class business. The funding also helped us acquire bikes, improve our technology and operations to best link farmers to consumers"
Abraham and his team at Farmart are not swayed by current achievements but rather are putting efforts to expand the scope of their business by diversifying and developing innovative solutions that is going to help farmers produce more, sell more whiles making it super easy for consumers to have access to these fresh farm produce. Farmart plans to impact the lives of 100,000 farmers in five years supplying to over 5 million consumers in Ghana and two other African countries. Some of the solutions put in place to achieve this include the FarmartApp which launches later this month and will be the farmer's market in consumers' pocket. Beyond these, there are also works by the team to develop technologies to help farmers export their produce easily, help locally processed/packaged foods sell online, expand to other cities and offer the fastest deliveries to our customers.
Abraham dreams of Farmart becoming a household name for food marketplace in Africa and then expanding to other parts of the world. However tall this dream may look, we can as a fact say, he is on the right part.
Farmart can be reahed through the following: website www.farmartghana.com and we are also visible on social media  @farmartghana on Facebook, Twitter, Instagram and Pinterest.
Emails can be sent to info@farmartghana.com or abraham@farmartghana.com