Widespread Malaria May Complicate Coronavirus Fight in Africa – Bloomberg
The prevalence of malaria in Africa could complicate the diagnosis of novel coronavirus in the continent, said the epidemiologist leading the fight against the new disease in Nigeria.

Nigerian health officials are racing to prevent the spread of coronavirus after the first case of the illness in sub-Saharan Africa was identified last week in Lagos, the nation's business hub. Since then only three more cases have been identified in Senegal and South Africa, while the number of infected have surged in other regions after the illness first appeared in China.
Similar symptoms such as body aches at the onset of both diseases could make it difficult to diagnose the coronavirus early on, said Dr. Chikwe Ihekweazu, the head of the Nigeria Centre for Disease Control.
"There are lots of unknowns. We don't know how this virus will interact with malaria in our context, we don't know how it will interact with HIV," Ihekweazu said in an interview at his home in the capital, Abuja where he's been in self-isolation since returning from a mission to China last week.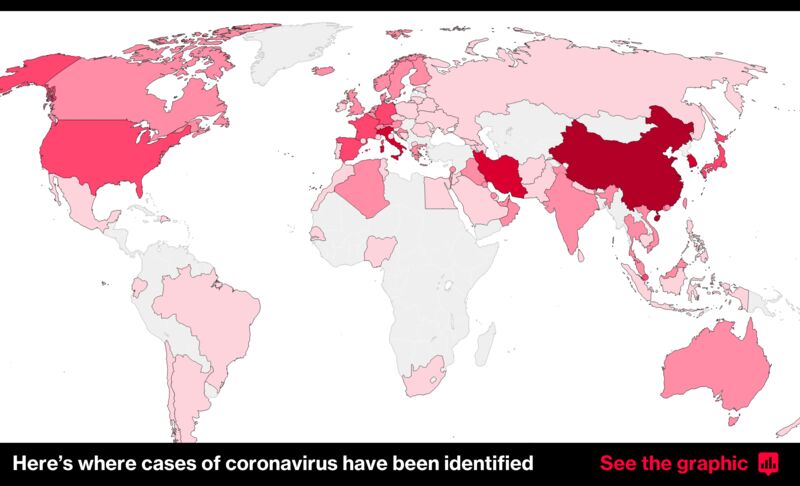 Doctor Leads Coronavirus Fight From Isolation in Nigeria More From Prognosis That $400 Bottle of Hand Sanitizer Is Very Hard to Police Trump Assurances Aside, Warmer Weather May Not Slow Coronavirus Across Asia, Virus Concerns Threaten to Shutter Major Events The Search for New Drugs for Coronavirus Faces Long Odds Read more from Prognosis
Malaria, a mosquito-borne disease endemic to tropical climates, killed 404,000 people in Africa in 2017, mostly children, or about one person per minute. A vaccine developed by GlaxoSmithKline Plc was launched in a pilot program in Africa last year.
"It's a challenge around diagnoses, it's a challenge around care. It makes it even more complex," said Ihekweazu, a renowned epidemiologist who helped contain a deadly Ebola outbreak in West Africa in 2014. He said more research needs to be done to determine transmission patterns in Africa.
After years of steady decline, malaria cases started to rise again in 2015 with a quarter of all cases worldwide reported in Nigeria, according to the World Health Organization.
Tuberculosis, the deadliest infectious disease worldwide, kills slightly more people in Africa, with 417,000 deaths reported in 2016. Africa also accounts for two thirds of new HIV infections in the world, with 25.7 million people living with the virus that causes AIDS.
The novel coronavirus causes the disease known as Covid-19, which has killed more than 3,200 people worldwide since it emerged late last year.
"We are seeing that the virus has a more severe impact on people with underlying health conditions and so it is logical to hypothesize that we may see more severe Covid-19 illness in a population that is malnourished, has malaria as well as a mound of other infections," said Dr. Ngozi Erondu, an associate fellow in the Global Health Program at Chatham House in London. There's not enough data at the moment to quantify those risks, she said.
BLOOMBERG