2020 CoreNet Global Academic Challenge 6.0 (US$5,000 Award) on problem facing real estate professionals
Application Deadline: 30 November 2020, 23:59 (AOE)
CoreNet invites students from around the world to think creatively about a problem facing real estate professionals for renowned companies like Google, Duke Energy, AstraZeneca, Whirlpool, and many others.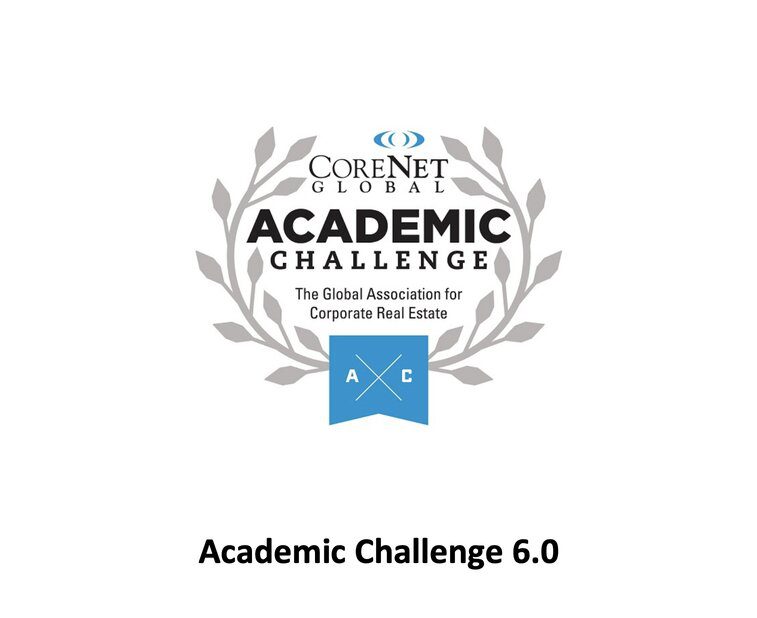 You and your teammates will engage in a contest with competing institutions from all over the globe. Your job is to address challenges like creating an employee experience that attracts millennials while retaining all other generations of employees; or reducing the gap between the speed of business and the typical speed of real estate.
Budding professionals welcome! We're seeking your ingenuity and creativity. The competition is open to all students (undergraduate/graduate, full-time/part-time) who are currently registered at a recognized university.
The goal of this global competition is to raise awareness of corporate real estate as a viable career opportunity amongst college students of all academic disciplines, to connect local chapters and members of the association with future talent, and encourage more universities to include corporate real estate in their curricula.
Student Competition
Student teams from universities and academic institutions around the world are invited to compete in an academic challenge wherein students are asked to play the role of an internal corporate real estate team in order to address a real-world issue facing companies around the globe: Your team is charged to create strategies that align their company's global real estate portfolio with a focus on environmental stewardship in a post-pandemic culture. Specifically, your team must develop a proactive strategy that identifies the aspects of the company's global real estate portfolio which contribute to climate change and prepare strategies to mitigate and replace them.
How can corporate real estate professionals take a leadership role in helping their companies solve what is becoming an existential crisis? Will there be a lasting impact of the COVID-19 lockdown and forthcoming health and safety protocols and practices on the environment and climate change?
Three teams, with a minimum of two (2) and a maximum of four (4) students each, will be selected to compete. Interested students will be required to submit a registration form, respond to several questions, and create a compelling presentation as discussed in the Competition Brief.
A jury of corporate real estate professionals will select the teams to compete in the final round.
The winning team will be awarded US$5,000.
Once registered, your team will be assigned a corporate profile including revenue, demographic, portfolio, and strategic information to help get you started.
For More Information:
Visit the Official Webpage of the 2020 CoreNet Global Academic Challenge