Transform Your Organization with Top Talent – Ivan Misner/Graham Weihmiller
Graham Weihmiller, CEO of BNI and Director of the BNI Foundation, joins Dr. Misner on the podcast this week to talk about how to transform your organization or business with top talent.
It's more important than ever for every organization to stand for something simple and powerful. We're finding that around the globe, the most talented people want their work to have a bigger purpose. You can't just put what you stand for on the wall: your organization needs to live it.
Here are some of Graham's tips for hiring top talent.
Make sure there is a role, not just a task, that's a good role for a new teammate.
Make sure your team and especially your hiring manager are clear on the job description and specification.
Find the people who seem most interested in that role by hosting a "getting to know the company" session.
Have a collaborative recruiting process. Involve your team and have multiple rounds of interviews. Watch for consistency in the way candidates behave.
Let candidates know very clearly what challenges and opportunities they can expect as members of the organization.
Talk to the candidate's references in depth to find out what they're like and how you can support them as team members.
Integrate your new team members with a new employee boot camp. BNI offers new employees 30 days to build relationships and work with a mentor to learn the job.
Small business owners tend to underestimate the time it takes to build really winning teams. This process can require up to a third of a senior manager's time. As much as 50% of a CEO's time can go into supporting the existing team and recruiting new team members. But it's the most transformative thing that business leaders can spend time on. You will never scale a business unless you build a team.
These same principles can apply to building a better BNI chapter by choosing your members carefully.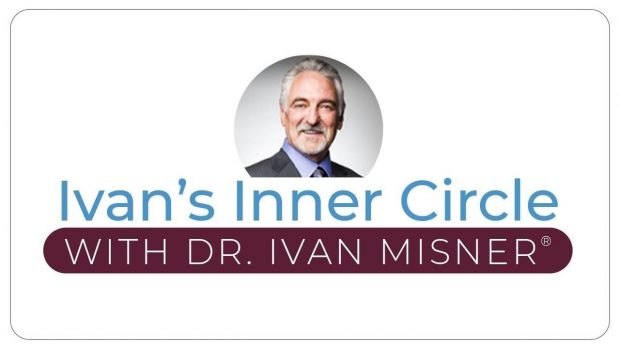 [View the entire transcript of this episode]
Dr. Ivan Misner is the Founder and Visionary Leadr of the business networking organization BNI, the World's largest and most successful business referral organization. He is called the "Father of Modern Networking" by CNN and the "Networking Guru" by Entrepreneur magazine.
Graham Weihmiller is Chief Executive Officer/Chairman of BNI and and a Director of the BNI Foundation, which helps underprivileged children access life-changing educational opportunities throughout the world.